WHAT IS IT?
E-puro, a device created to improve the quality ofell'air in environments indoor. Thanks to a detection system, these purifiers communicate the pollution index of the environment and are activated by a forced ventilation system. The purifier sucks in polluted air and then returns it to the room after filtering out impurities.
WHAT IS IT FOR?
Through state-of-the-art purification technologies and an advanced filtration system, E-puro sterilizes the air in the environments where we spend the most of our time.
HOW TO USE IT?
Set the suction speed that best suits your needs!
E-puro is ideal for improving the quality of breathing during sleep, you can keep it running even at night, it will produce filtered and sterilised air.
Advanced filtering system and technology
Plasma generator and UVC lamp
Touch screen control panel
Reporting filter and UVC lamp replacement
Air quality detection sensor
We spend 90% of our time indoors where pollutants from both inside buildings and outside accumulate, affecting the quality of the air we breathe.
The latter is in fact affected by many factors including the type of materials used for construction and furnishing, cleaning operations and the presence of people and their activities.
Sterilises air through a high-efficiency filtering system consisting of 4 filters + UVC lamp + plasma generator.
Clean air in all rooms.
Why is it different?
The fan speed of E-puro in combination with the size of the filters in fact compensates the incoming air well with the outgoing air. This step therefore allows UVC and Plasma technology to be even more effective.
4 Filters
01. Pre Filter
It retains large particles, insects and other pollutants (PM50).
02. HEPA filter
It removes up to 99.95 per cent of particles as small as 0.3 microns (PM2.5) by trapping airborne allergens in its fibres.
03. Photocatalytic Filter
In combination with UVC technology, it destroys viruses and bacteria.
04. Activated Carbon Filter
It absorbs and removes formaldehyde and volatile organic compounds (VOCs).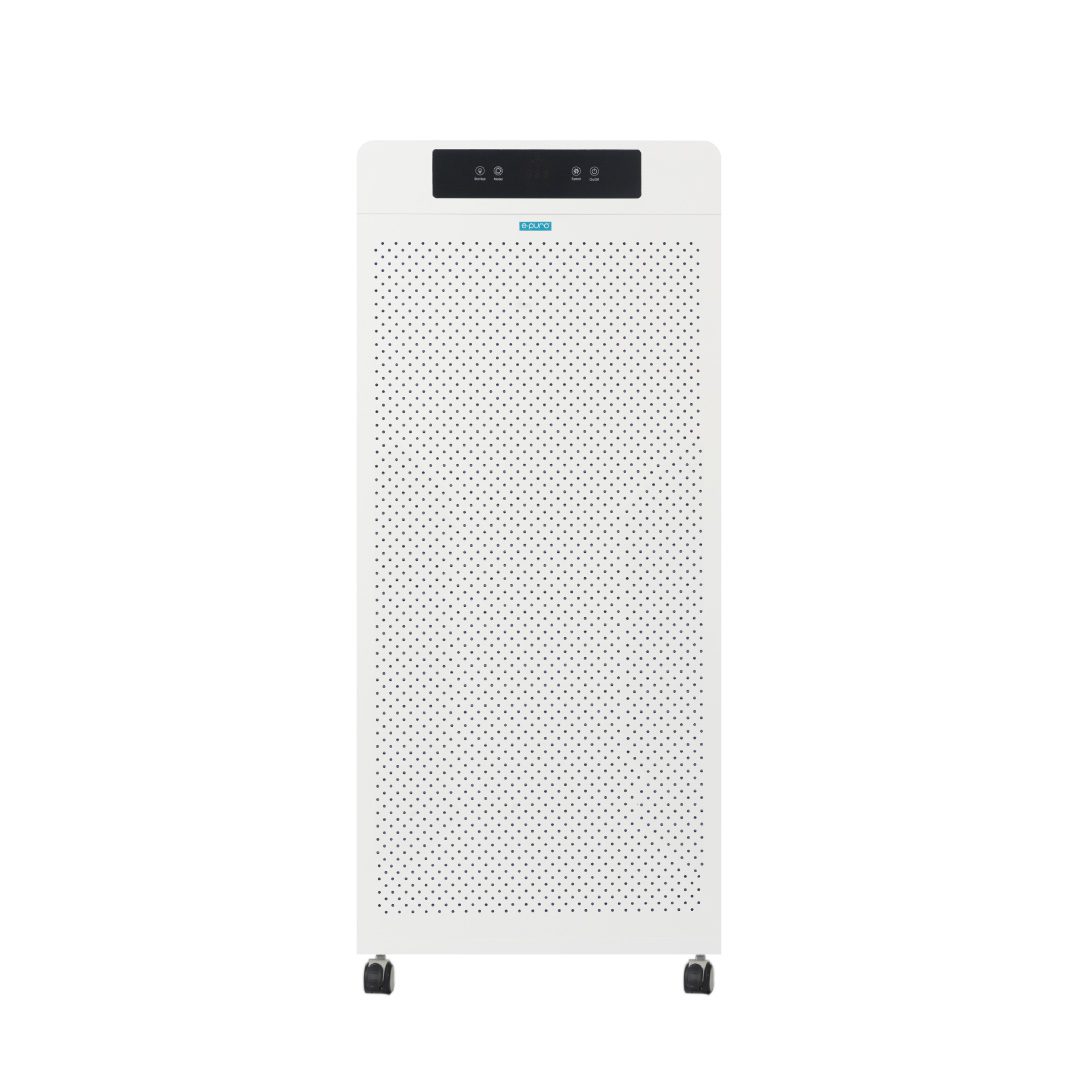 Epuro EP 1200GY
Ideal For commercial activities, hospitality facilities, meeting rooms. Surface indi150 sq m cata.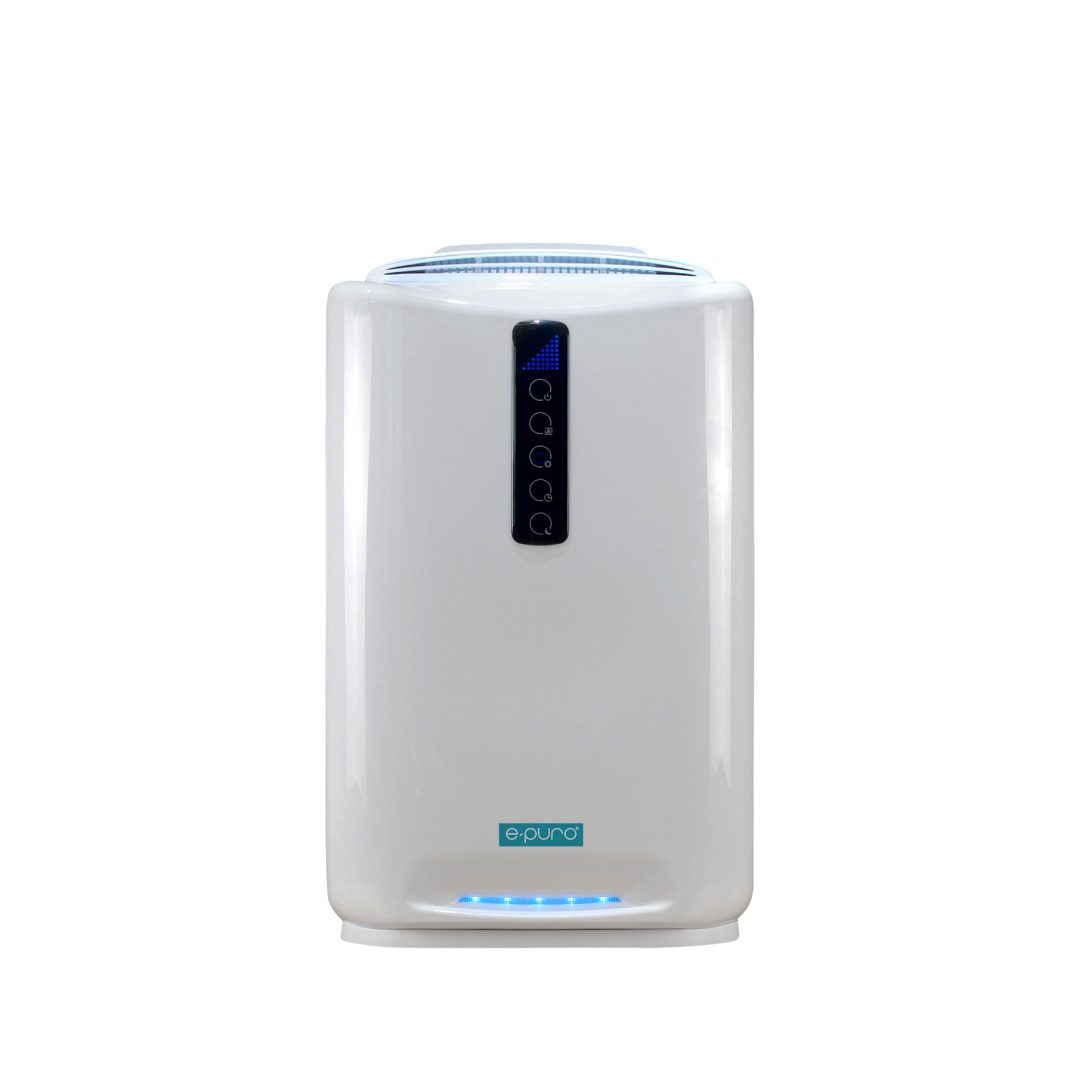 Epuro EP 400GY
Ideal for homes, offices and stores. Surface area indicated 50 sq. m.
QUALIFIED TECHNICAL ASSISTANCE
SPARE PARTS ALWAYS AVAILABLE